Reflow Oven Set Up for Use – Improve Production Quality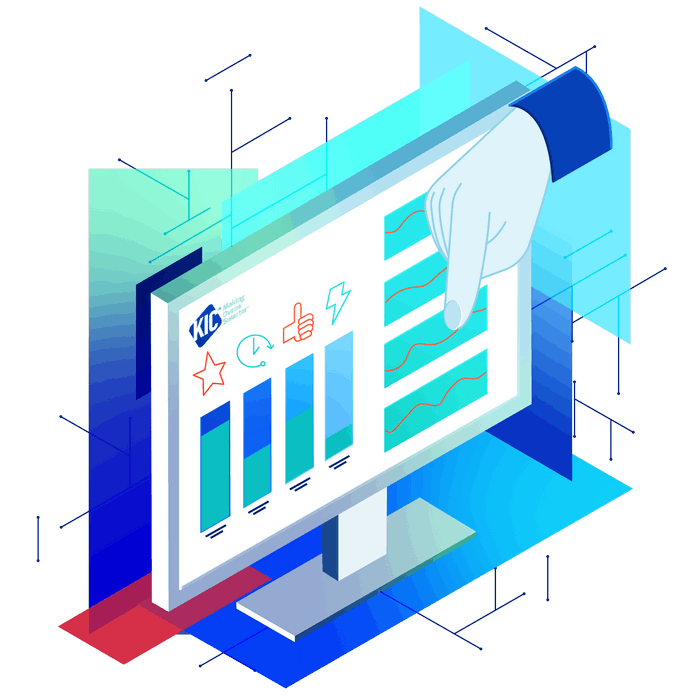 Navigator Power Advantages
Reflow Oven Set Up for Lower Electricity Use
Navigator Power selects the best oven recipe based on user selected criteria:
Minimum electricity use
Deep in spec profile
Maximized throughput
Minimized oven changeover time
Where do the energy savings come from?
Most reflow ovens are set up without considerations of electricity use
Reflow ovens tend to run too hot and too fast
Software simulation identifies the oven recipe that will yield the lowest electricity use based on the above criteria
When will the electricity savings be realized?
What is required to achieve the electricity savings?
Knowledge of the appropriate process window
One initial profile run with TCs on the product
Knowledge of minimum allowable reflow oven conveyor speed
KIC Navigator Power and a KIC profiler
Nothing else
Ease of Use Software
Most profiling tasks are automated and run invisibly in the background
The user interface enables the responsible engineer to select the higher level criteria such as process window and minimum conveyor speed
Everything else can be delegated
The ease of use software means faster oven set up and lower production downtime
KIC Navigator Power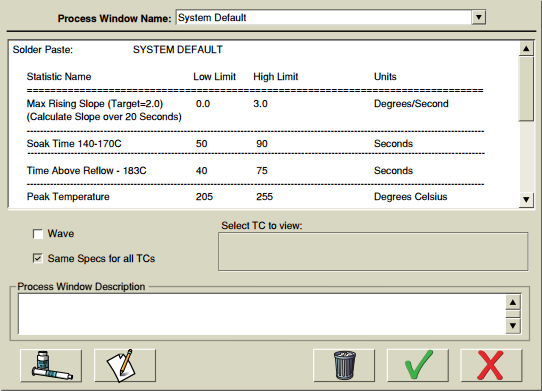 KIC Navigator Power™ expands the capability and potential of the KIC software by automatically optimizing your process set up.
KIC Navigator Power™ is a stand-alone software option and is also included with the KIC Auto-Focus Power™ software option.
Note: The KIC software may interface directly with some oven controllers, eliminating the need for manual setpoint data entry. Please consult your oven supplier for availability. The KIC software is dongle protected.
The Process Window Index
Profiling Reduced to a Single Number
The PWI measures the profile's fit to the process window in a mathematical and objective manner by using a single number. This aids in optimizing the process by comparing and ranking alternative profiles in terms of their fit to the available process window. The lower the PWI, the more efficient and stable the process! (See the PWI data sheet for a detailed explanation)
Computer Configuration
Minimum System Requirements
Dual Core / 1 GHz Processor PC with 2 GB RAM
2 GB available storage
Video 1024 x 768 resolution / 16-bit
1 available USB port (for software key)
View the OS Compatibility Chart
Technical Support 24 Hours Every Day Everywhere, Risk Free Guarantee
All KIC products are designed to give maximum value and fast payback by streamlining your thermal process. Investment in a KIC product is a step toward total process control and quality management. All KIC products come with a no questions asked, 30 day money back guarantee.
For more information on any of our products or service please visit us on the Web at: www.kicthermal.com or www.KIC.cn
Service Available
Technical Support
Installation and Setup
Application Support
Hardware Support
Guaranteed Warranty